Inspired by the ancient wisdom of our land and on our path
to sustainability, we share love through good food.
Dine with us for lunch and dinner or reserve a complete cooking
lesson with artisanal fishing and foraging.
Ancestral Cuisine
BocaValdivia; inspired by the ancestral customs of the pre-hispanic cultures that have inhabited the area for approximately 12,000 years. The vision of renowned chef Rodrigo Pacheco has come to have international significance.
His cuisine is a reflection of love for nature and respect for ancestral wisdom and the cosmos. He has managed to connect all the necessary elements to create a unique cuisine in the world. Each menu is the result of hard work of collection, agriculture and fishing, a team of highly trained fishermen working hand in hand with Rodrigo offering an experience like no other.
From Sea and Land
Magical things happen when combining the gifts of sea and land with inspiration and talent. In our case, all this simply becomes the new Ecuadorian cuisine.

We connect the source with the customer in an unprecedented way inspired by ancestral techniques we are spear-heading the art of cooking, and we love sharing.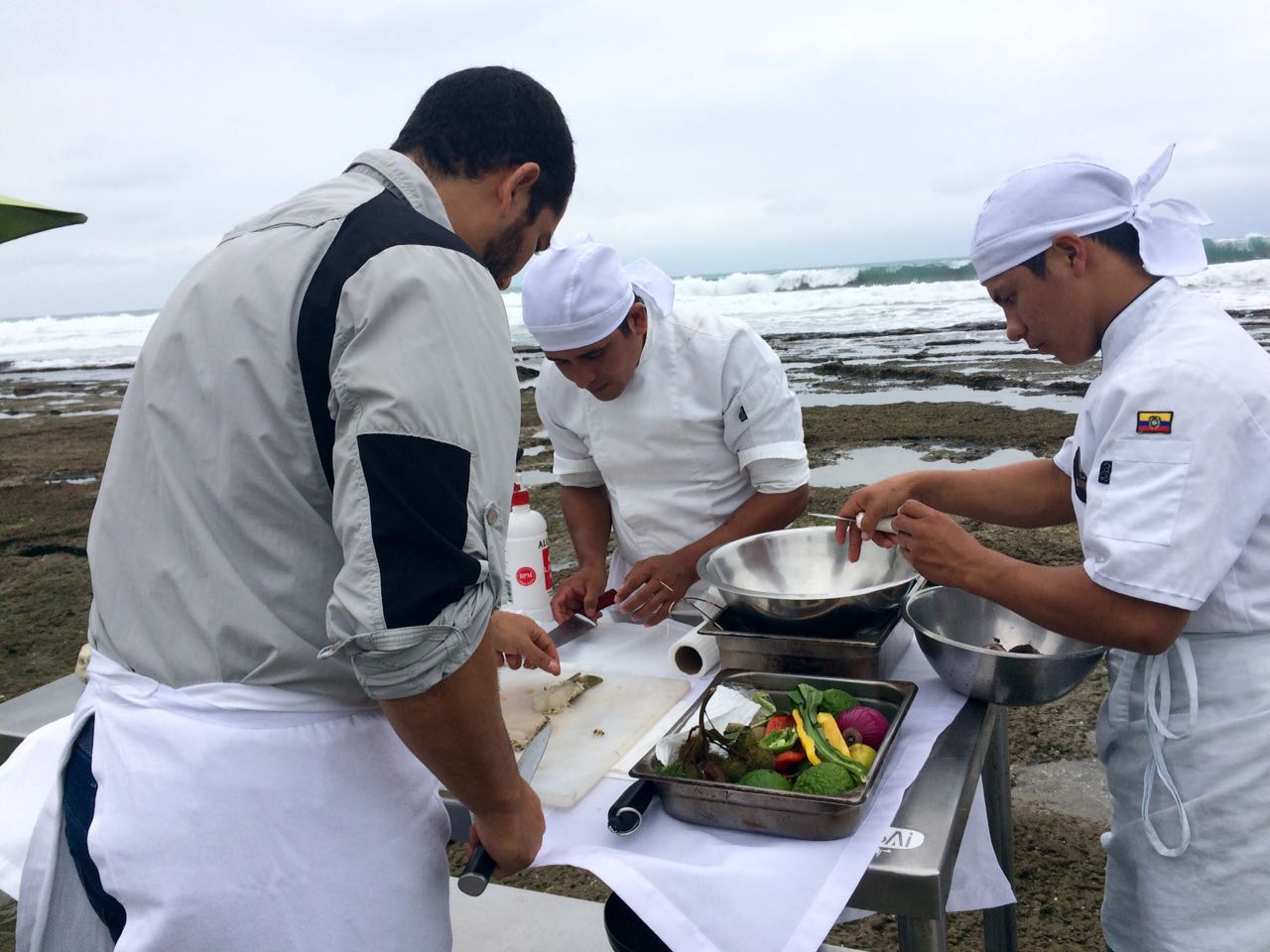 Hard work is involved, and it demands a vital community effort that we are helping shape with various efforts and initiatives.
under reservation only

We look forward to having you experience BocaValdivia for yourself. Please get in touch to make a reservation.

Reservations must be placed 48hrs in advance and are subject to availability.
We invite you to be part of one of these unforgettable experiences at BocaValdivia.
A social and environmental care represents a main ingredient,
our creations are highly sustainable, charged with positive energy, love and ethnobotany.